PC
USED MONITORS (Tested/working)
MAC
USED MONITORS (Tested/working)
Related Sites
Dell
Compaq
HP
Apple
Gateway
IBM
Tailor Chalk - Offers marking products for textiles.
Livestock Marker - Writing products for animals.
Paint Marker - Offer Heavy Duty Markers for industry, warehouse, packaging, construction.
Dental Wax - Manufactures dental wax such as orthodontic, relief wax, patient, and sprue.
Metal Marker - Manufacturers quality markers for marking surfaces such as steel iron and metals
Discount Used Computer Monitors for overseas export by the container load
Used Monitors Home l About Us l Policies l Order l Email Us
Since 1984 the Used Monitor Shop has been in the business of buying and selling used computer equipment. Our many years of experience in the used computer field has allowed us to be an industry leader. Continually expanding our technical ability, our name has become synonymous with quality. This recognition has fostered our dramatic growth requiring the Used Monitor Shop to constantly develop our capabilities in sourcing and remarketing.

At the Used Monitor Shop we are committed to offering the highest quality used equipment for the best possible prices. We stock a wide variety of computer equipment for both PC and MAC systems.

Take advantage of our friendly and efficient ordering service by simply giving us a call, a fax, or e-mail.



We have warehouses in both Canada and the USA:

To arrange for an inspection of merchandise at one of our warehouses it is necessary to send us an email or give us a call.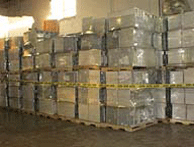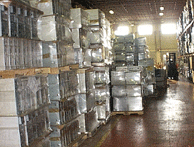 With a combined total of over 200,000 square feet of warehouse space we are capable of providing our customers with a constant supply of bulk computer equipment to meet all their IT requirements. We currently process over 10,000 monitors and desktops per month. Please send us an email if you wish any further info.
Thanks for visiting the used monitors and used computers homepage.